Hi there!
Waxperts Wax began in 2008 in Waxperts, a waxing-only salon in Dun Laoghaire, Dublin, Ireland. We had used every wax brand on the market and were tired of hot wax being either too hot or too brittle, leaving clients extremely uncomfortable and red. It was then that Ellen decided to formulate a wax range for Waxperts to use in our own salon. The Waxperts Original range was born!
The Original Hot Wax was formulated for sensitive skin types to achieve a smooth, pain free and easy wax with little to no redness afterwards. The Original Strip Wax was formulated to be applied thinly, so that it would glide off during removal and leave no sticky residue.
We knew from peers in our industry that lots of therapists and salon owners were in need of a better wax range for their salon and clients. With that, we decided to launch Waxperts Wax to trade professionals in Ireland in 2012. 
In addition to the Waxperts Wax range, Trish devised a unique waxing technique to make waxing easier for therapists, and as comfortable and pain free as possible for clients. We teach these techniques in the Waxperts Academy in Dublin, and now online!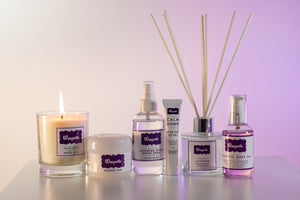 We believe in thorough, pain-free waxing. The days of other waxes simply ripping a clients hair out have gone.
Our recipes are 100% unique and no other wax is manufactured like ours.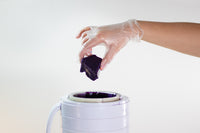 Waxperts Wax is a range made by a Waxer for Waxers.
Your salon and your clients deserve better.
This is a premium product giving premium results.
We're here to show you how to succeed with our product range and unique training.
We believe every salon deserves a Waxpert.
Shop Now